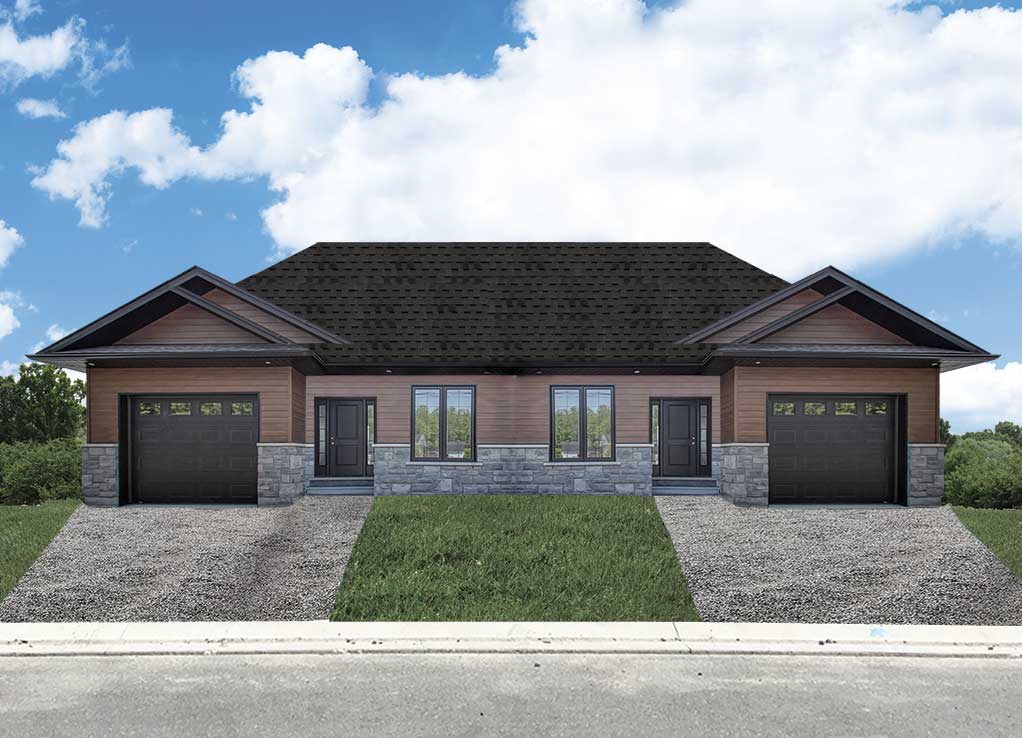 Active Senior Living by Belmar Builders. Our spacious rental units feature 2 bedrooms and laundry room on one floor with a crawlspace basement for storage. The master bedroom includes an ensuite bathroom and walk-in closet.

We provide all year maintenance: Summer grass cutting and sweeping of walkways and driveways. Winter: snow removal and clearing of walkways and front entrance.
Features
• 1351 sqft.
• Duplex
• Crawl Space

Amenities in the area

• Shopping Mall
• Restaurants
• Library
• Community Center
• Walking Paths
• Parks

Location & Availability
Dominion Park | Hanmer, Ontario
Have Questions? Contact us with any questions you may have here. You can also fill out our handy form on the right.